Join our friends and do a "Sightrunning Istanbul" to run2know Istanbul
Sight Running Istanbul presents you the best way to discover Istanbul, by running. We are offering you the chance to sightsee Istanbul with the guidance of our local pacers.
Do you want to know the city briskly? Do you need some insider tips?
Here we are!
Ever thought about running along UNESCO World Heritage Sites?
Then this tour is for you. In the "Historical Peninsula" Tour, you will get the chance to run in the most historic sites of Istanbul.
Blue Mosque, Hagia Sophia, and Topkapi Palace are just some of the places that you will pass by during this tour. Lots of history, right? Let's mix history with scenery and speed up at the Bosphorus shoreline. We bet that most of your friends didn't get the chance to run in Europe while watching Asia. But you will!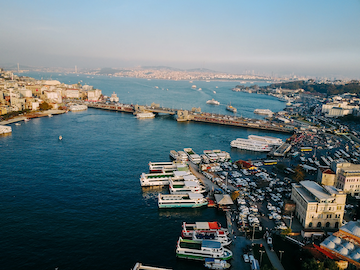 *If you stay in Sultanahmet area, we will pick you up from your hotel/apartment. Alternatively, Poika Café is our meeting point.
Also check out other routes on the website.
Sightrunning Istanbul – CORPORATE
We are also offering sightrunning tours for business travelers.
If you are visiting Istanbul for a very limited time for conferences, incentives, conventions, exhibitions or business meetings we suggest you taking a tour with us. Pre-meeting sight runs will help you refresh your minds or on the other hand, post-meeting sight runs will help you to shake off the workload of the day.
Sightrunning is also quite ideal for team building.
No matter if you are a few workmates who like to run or a bigger group who can follow up jogging pace, we are here to go all the way with your preferences. You can choose from the "running tours" list, or we can create a tailor-made course regarding your preference of location. We are claiming it confidently; the streets of Istanbul will always inspire you somehow.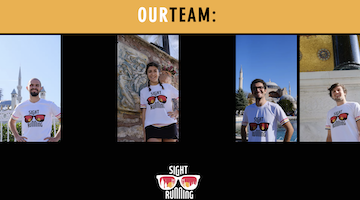 Please visit the website of our sightrunnsers in Istanbul to book also a tour there:
So please book and enjoy the tour hosted by Atahan, Aslihan, Kürsat or Ilgaz.
Interested in other tours in the world ? Here the overview about all connected cities from us: