Running at Night? Yes we can!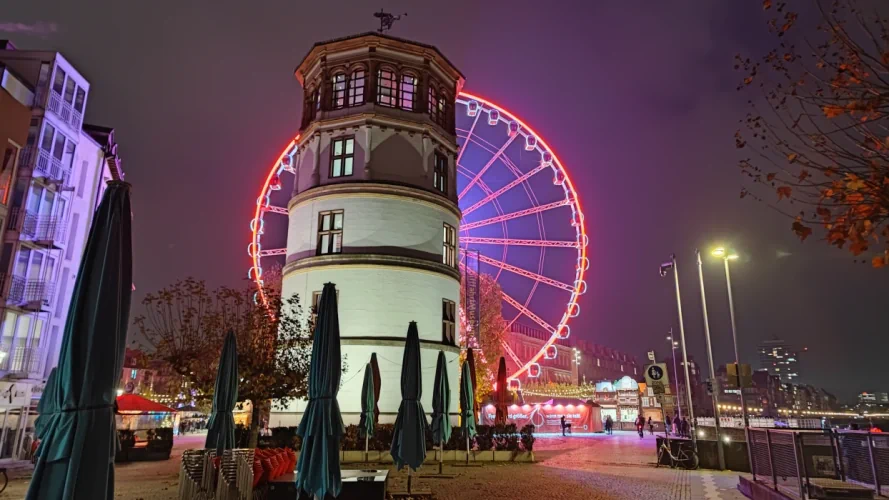 The light is different, the atmosphere is cosy and a bit romantic. The whether is a bit more cool. PERFECT conditions for a relaxing run to end a wonderful day. Or even to start the night. No matter what – the nightrun is a nice experience!
You will see the skyline from the other side of the River and of course we can enjoy together the view towards Oberkassel, the western part of Düsseldorf.
You need more information? Here you are:
Price for a nightrun
Actually the price is the same as for a dayrun – only difference: We start when it is dark. Means in summer it will be actually late, in Winter it might already be at 5 PM dark. "Night" means more "dark", we do not need to wait until midnight ;-):
Please find here an overview of all our prices:
Price: max 45 € / person
Not more than 4 people will be in one Sightrun
A run takes ~1 hour, it will be ~8 km
Starting time we can agree on individually – let´s consider your best option and we will find a day and time via whatsapp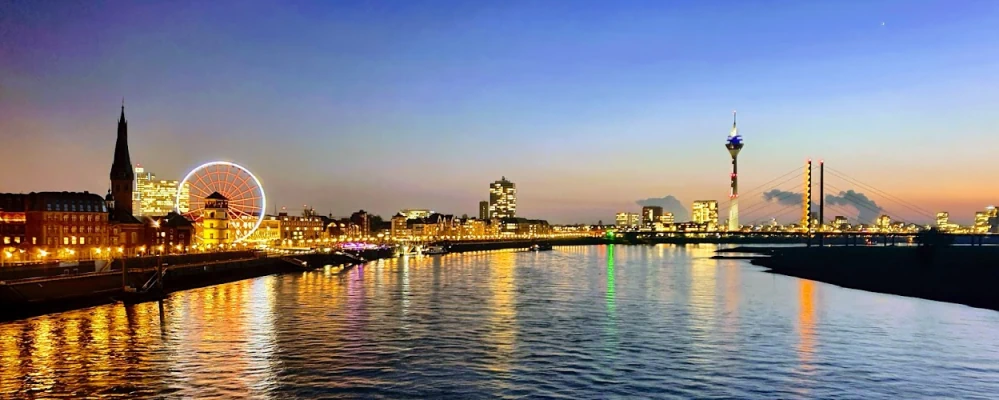 Whats the difference between a run at night and a run during a day?
During a nightrun there are a few things we cannot show you as good as if there is daylight. For example we have a twisted church tower that is tricky to see when it is dark.
On the other hand, there are elements that are more shiny when the lights are turned of.
For example the view on the little Skyline of Düsseldorf is a nice one when it is dark or at least the dawn started. And you can test yourself: Will you be able to read and understand the tallest decimal clock in the world while running with us? Challenge accepted?
No matter what: It is for sure worth to consider a run at night in Düsseldorf!
Anything special needed for a nightrun?
Actually no – there is light on most areas but still it is helpful if you wear bright clothes and maybe have a running light – that at least people, especially bikes can see you.
While running we need to be a bit more careful as many trees grew their roots until the way we will be running. No big obstacle, but still to be aware of
You want to see some other options or more information?
Here you go: