Stadtpfade Kerstin meets the Run2know team for a nice Sightrun!
Today we invited our colleagues from Stadtpfade Düsseldorf to our Sighhtrunning tour with us in Düsseldorf – we wanted to verify if our concept would be a good fit for the programs offered at Stadtpfade. Here you can find various tours around Düsseldorf that are not "typical" Sightseeing tours but more looking for the special thing.
You can book for example Foto shooting tours, a shopping Tour, a Tour about the Kö, Punk, Art and breweries and many other special tours.
All tours are concepts that you cannot find in every city – it is really discovering the "city pathes" (Stasdtpfade) of Düsseldorf
We thought that a "sporty tour" like Sightrunnig would perfectly harmonize with this concept and arrenged our date.
So we met at Heinrich Heinee Allee and started a very wet run2know Düsseldorf Tour. We did not only exchange small nice stories around Düsseldorf but really felt that we have a common understanding of a modern and customer oriented guidance through the city. Because it is not a job it is a passion. And it is not the numbers that matters, it is the spirit the tourists, expats or new joiners in Düsseldorf will feel.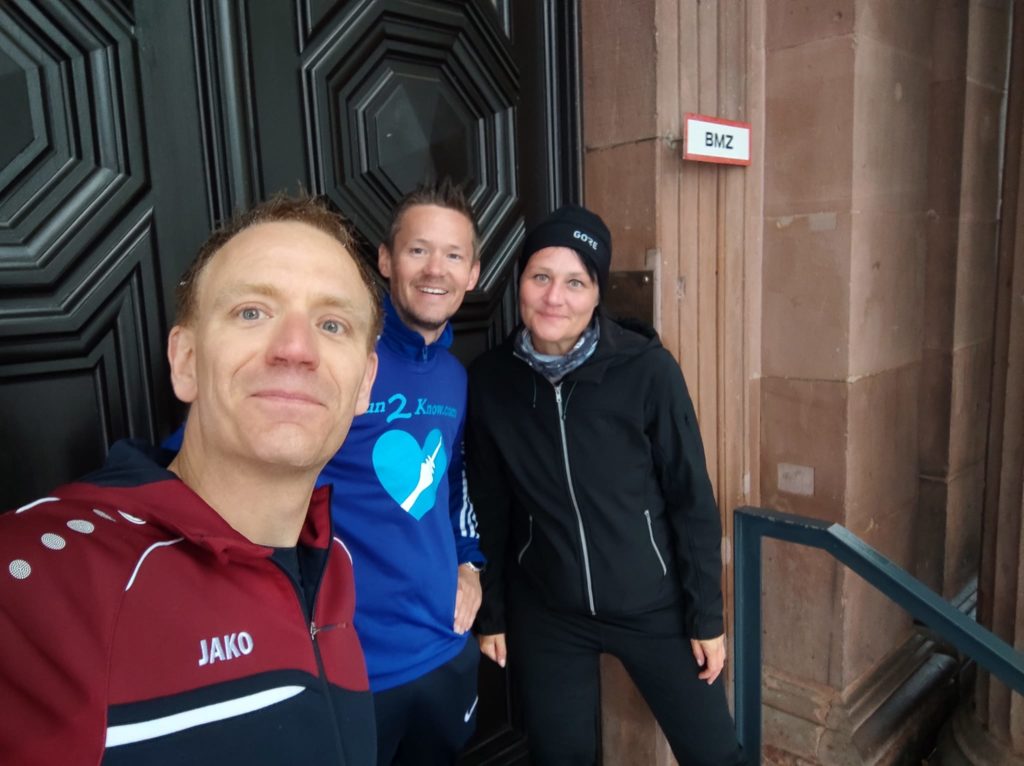 After a short track (thanx to the whether) and ~5 km we finished our nice run2know Düsseldorf tour and Kerstin from Stadtpfade is now an officially certified "Run2know Düsseldorf" Runner.