Also in Munich "Sightrunning" is an option to connect Sightseeing with running. Organized by Sightrunner Christian and his team, you can see the hearth of Munich. For Sightrunning in Munich Christian and his team offer 3 tours for you. The tours vary in lenght, so you can run 6, 10 or 21 kilometers. Even more, if you fancy, they will tailormade a tour for you.
So if you are around in Munich – visit our friends over there:
What you will experience while Sightrunning in Munich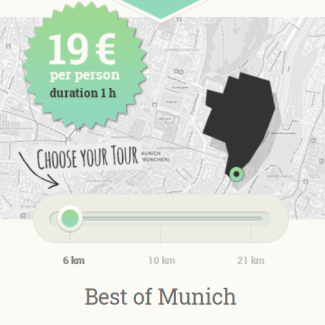 If you choose the "small" tour, you will see some major highlights in ~1 hour. You will pass by Viktualienmarkt, Marienplatz and pass by the Hofbräuhaus (only from outside ;)). At the end you will reach the famous english garden where Christian and his Sightrunning team will show you where you can see real surfers on the "Eisbachwelle".
Of course you will also see the Isar, the major river that belongs to Munich.
If you have want to spend a bit more time, the 10 km tour might be the right choice for a Sightseeing-run. Besides the highlights of the shorter tour, Christian and his Sightrunning team will show you the Gartnerplatz Quarter the Sendinger street, the University area and a lot more of the English Garden.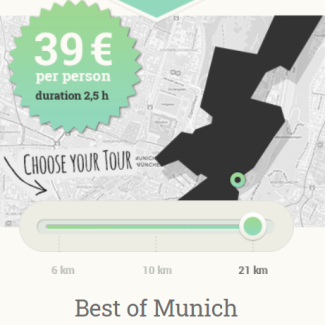 If you want more, you can also do a big Sightseeing tour that takes 21 Kilometers.

Besides the highlights of the shorter tours, Christian and his Sightrunning team will run deeper into the English garden with you. Up to the Norther part and to two nice quarters that belong to Munich: Haidhausen and Au. Those are typical places to be if you like beergardening.
Here you can select your place to enjoy a beer after you did your sightrun :-).
And after 21 kilomters you truly deserve it!

A very special offer is also a tailoremade Sightrun for you. With friends, with a different much fater speed or much slower, a different area… a lot is possible and you can count on the experienced Sightrunners of Munich. The Sightrunning Munich team will consult you and provide you an individual tour.
If you are around in Munich – do a Sightrun there. You will enjoy it. As in Düsseldorf, you will get in touch with locals, you will get insights that you cannot find in lonely planet.
Whereelse can you find Sightrunning ?
We try to connect with Sightrunning Cities from all over the world and will add our Sightrunning partners here.